Introducing the MOEfit team
Meet the fitness experts that are here to help you achieve your goals
Fill out the form below to get started
Take the first step towards getting the results that you want
START NOW
Our founder
Marc Boucher
Hey MOEfitters!! My name is Marc! I am the head coach and I own MOEfit along with my wife Joy and hold a USA Weightlifting Level 2 Coaching certification, a Personal Trainer certification with the American Council on Exercise, and I am an ACE Fitness Nutrition Specialist. I grew up in a fitness family, hiking and cross country skiing in rugged and snowy New England. I ran my first half marathon when I was 13 years old and have always enjoyed pushing my own limits with life and with fitness. I did have a dark and lazy part of my life where I was a corporate raider for a large corporation and allowed a very unhealthy lifestyle to prevail. As a result I became overweight and had dangerously high cholesterol levels, high blood pressure and 100 extra pounds. MOEfit arose from the ashes of that former life.
Hi there! My name is Brooke. I'm a coach here at MOEfit and have recently become a certified personal trainer through the American Council of Exercise. For as long as I can remember I've been into fitness and have always strived to live an active lifestyle. As a daring teenager I had a hard time turning down a challenge and that still holds true. I enjoyed volleyball, kick boxing and weight lifting in my younger days. These days as a true Florida girl, you can usually find me somewhere in the water; whether it be fishing or kayaking at the beach or river or just enjoying making memories with my husband and 2 children. Functional fitness has changed my life in such a positive way. The workouts that are found here at MOEfit really are the most well rounded that you can find. There is never a dull moment and I am more than proud to be here to help you reach your goals and assist you along the way on your journey 🙂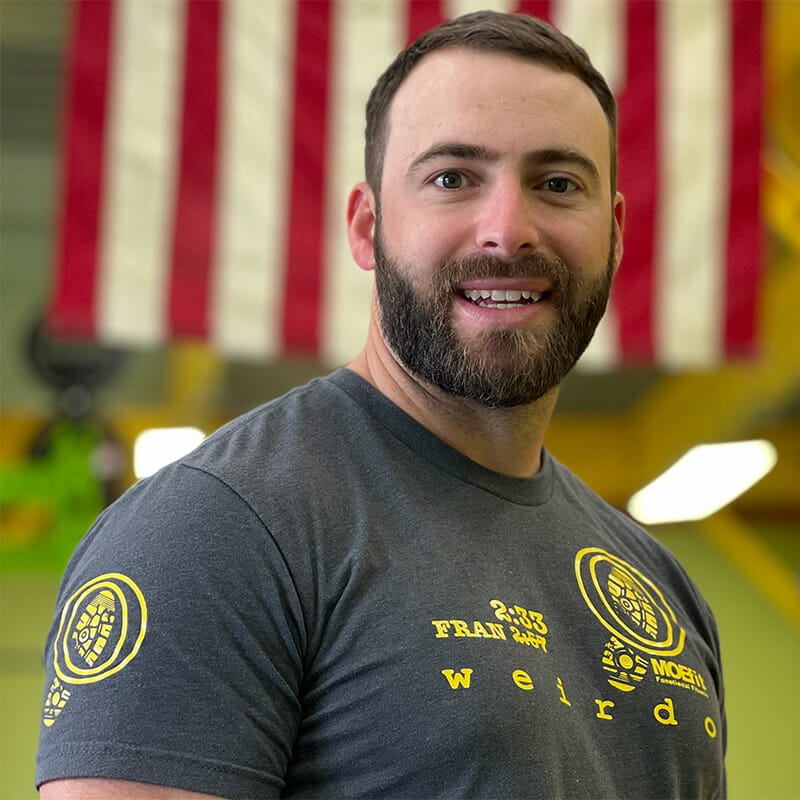 Hi everyone! I'm Dustin and I'm the most recent addition to the MOEfit coaching staff! I'm a Florida transplant raised in the mountains of West Virginia. By day I'm a physical education teacher working to instill future generations with a passion for fitness and an ambition to pursue lifelong wellness. I hold a bachelor's degree in Physical Education and Health Education as well as a master's degree in Physical Education & Coaching. Outside of my day job I enjoy training and spending time with my wife Brittany. Physical activity has always been a major part of my life. I played baseball in my younger years and continued until my college playing days came to an end. After my baseball career was over I needed another avenue to focus on. I then found functional fitness as my path to staying active. What I love most about MOEfit is our gym community. The support, compassion, and energy that fills our gym is what makes this place special. It's a privilege to help guide such amazing people on their fitness journey!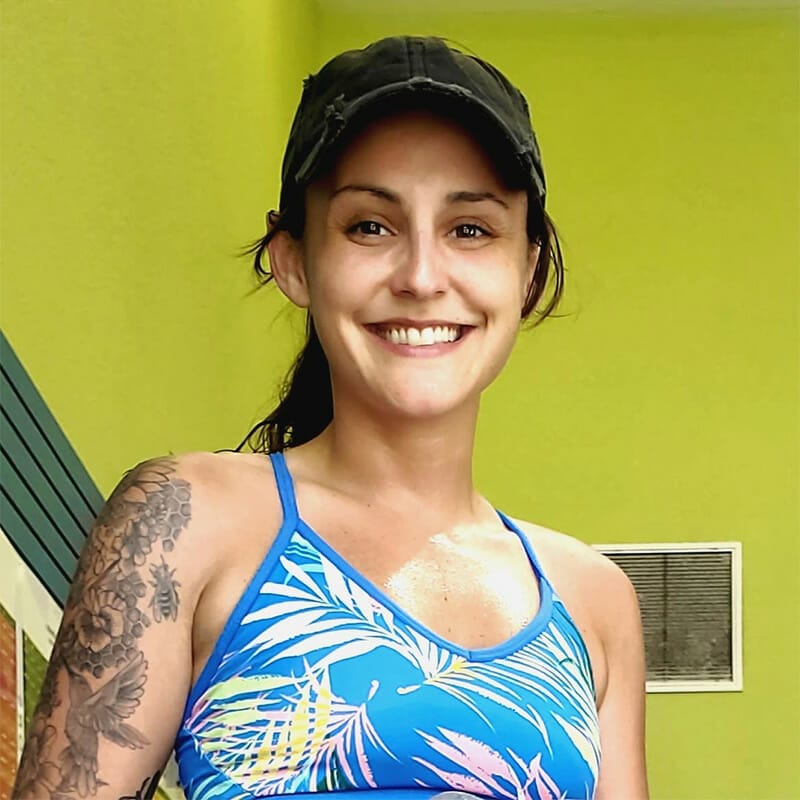 Hey there! My name is Alyssa but you can call me Aly! Being the "new kid on the block" I am so excited to be stepping into my new role here at Moefit with coaching! In August 2022 I officially passed my National Academy of Sports Medicine Personal Trainer Certification and jumped right into the amazing team that makes up Moefit coaches. Definitely looking forward to continuing my experience and education in this industry! Moefit came into my orbit summer of 2021 and since then fitness and the community at this gym completely transformed my life. Between endurance and strength training I am now in the best shape ever mentally and physically. Being able to encourage others, cheer on athletes, and teach proper training techniques is something that truly ignites a firey passion within my soul. Let's work together as a team to keep pushing towards a healthier lifestyle and the best version of yourself possible!
Start here
Book a free intro today so we can learn all about you, your goals and how we can help you reach them
Fill out the form below to get started
Take the first step towards getting the results that you want
Free Intro